The petition is now closed
We handed the petition  in to the Department for International Trade on 28 April 2017!
Because a snap General Election was called, we decided to hand in our petition to the Trade Minister at the Department for International Trade earlier than planned.  It's now on the minister's desk – whoever that may be after the election – ready for them to respond when they start work in June.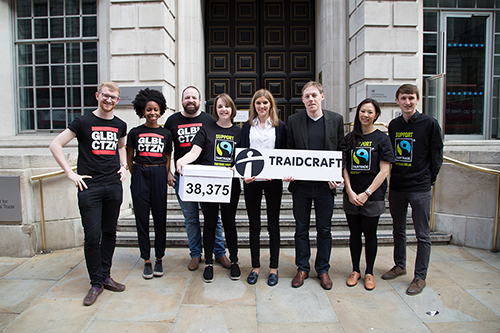 The petition was signed by over 38,000 Fairtrade, Traidcraft and Global Citizen supporters, with a clear message to the Trade Minister: act fast to reassure farmers and workers in developing countries that they won't lose out in our post-Brexit trade negotiations.
We'll let you know as soon as we hear back.  
Keep up-to-date with all the campaign news at 
fairtrade.org.uk/brexit
Jonathan Smith
Head of Campaigns, Fairtrade Foundation